Agenda
Trends and insights to place you at the forefront of ecommerce strategy and set the tone for a successful 2024
FEB
 06
Royal 
Lancaster
 Hotel
 London
07:30 – 09:15
Registration and Welcome Coffee – Exhibition Opens
Morning Plenary – Ballroom
09:15 – 09:30
Welcome to The Delivery Conference 2024
A warm welcome to The Delivery Conference 2024 from Auctane. Here we'll kick things off and set the scene for what you can expect from the day.
Albert Ko
CEO
09:30 – 10:10
Unveiling upcoming trends for the ecommerce industry
In this session, we will showcase key findings from our yearly Ecommerce Delivery Benchmark Report as well as discuss innovative strategies that you can implement to grow your business.
Richard Lim
CEO
Sophie Bernard
SVP operations EMEA
10:10 – 10:45
Panel – Bouncing back and laying the groundwork for growth
That's right, another year has passed, one that has proven as unpredictable as ever. Many businesses are still dealing with challenges such as reduced consumer spending, higher operating costs, and continued supply chain disruptions (to name a few). We've brought together a group of experts to discuss how the industry can conquer these challenges, come back stronger, and prosper in 2024.
Rob Owst
Head of Home Delivery
Lucy Matchett
Manager, Retail and Leisure Team
Richard Lim
CEO
Sahil Jaggi
District Marketing Director
Adam Scholes
Head of Home Delivery
10:45 -11:30
Morning Coffee Break – Exhibition Hall
TRACK 1:
UPGRADING YOUR CUSTOMER EXPERIENCE
TRACK 2:
CARRIERS AND LOGISTICS INNOVATION
TRACK 3:
USING MARKETPLACES TO MAXIMISE GROWTH
TRACK 4:
DISCOVERY THEATRE
11:30 – 12:00
TRACK 1

Omnichannel retail – Adapting to changing consumer behaviour
Consumer behaviour is evolving. Not only are they becoming more demanding but the channels they shop on are more varied than ever before, including in-store, online, marketplaces, and more. For success, you need to identify and understand every step of your buyer's journey and optimise it from all angles. This session will explore initiatives and strategies that can be implemented to perfect your omnichannel approach, from the awareness stage to the delivery of your product.
Gary Page
GM, Customer Delivery & Collection Operations
Tom Forbes
Chief Customer Officer
TRACK 2

Increasing customer loyalty and acquistion through last-mile delivery
Innovation is rife in last-mile delivery and it's being used as a way for businesses to differentiate themselves from the competition. With higher consumer expectations around sustainability, delivery options, increased transparency, and more, we hear from experts in the field on how last-mile delivery can increase customer loyalty and acquisition.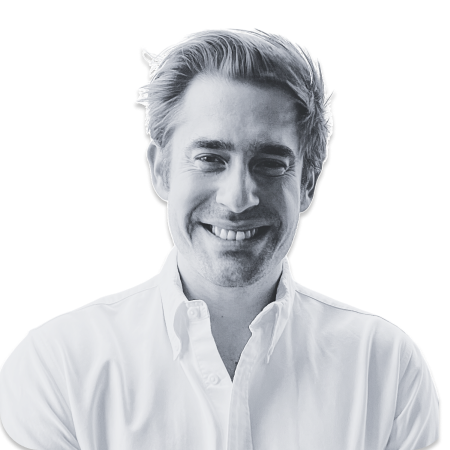 Jonathan Jenssen
Co-Founder & CEO
TRACK 3

Optimising your presence on marketplaces to increase revenue
More and more shoppers are turning to marketplaces to purchase their goods. The variety that marketplaces offer, from horizontal marketplaces selling a wide array of products to more niche, vertical marketplaces offering a specific product type, there is something for everyone. In this session, experts will provide businesses with valuable insights and strategies to optimise their presence on marketplaces and increase revenue.
Krish Iyer
VP, Strategic Partners & Industry Relations
TRACK 4

Session hosted by FedEx
12:00 – 12:30
TRACK 1

Panel – Creating an outstanding post-purchase experience through personalisation
Consumers expect a personalised buying experience that caters to their needs. This is becoming a more prevalent aspect of post-purchase, to retain and attract customers. This panel will bring together retailers and carriers to discuss how businesses can create a post-purchase experience that compliments a variety of delivery preferences, demographics, and more, ensuring acquisition and retention.
Bex Postlethwaite
Google Cloud – Industry Manager
Emma Clarke
Director of Product Management
TRACK 2

Using automation to create a scalable global operation
Manual processes are becoming a thing of the past. We're seeing automation in all operational aspects of a business, as a way of becoming more efficient and effective. Automation is particularly handy when it comes to shipping and this session will explore how and why automation plays a leading role in creating a scalable global operation.
Daniel Corbett
VP Sales, Europe
Dave Middleton
Head of Carrier Management
TRACK 3

The marketplace customer delivery experience: Who's responsible?
The seller or the platform? That's the question. Buyers on marketplaces expect a convenient and efficient delivery experience. We'll be discussing who's responsible for ensuring this and how an excellent experience can be achieved to improve the success of both marketplaces and sellers.
TRACK 4

The last mile: blocker or unlocker of growth?
12:30 – 13:00
TRACK 1

Using data to empower your ecommerce experience
Understanding your existing and prospective customers using data is a crucial part of maximising your efficiency and effectiveness. The right insights help create a clearer picture of the nuances that exist in specific countries and customer segments. The session will outline how data can be employed to create ecommerce and delivery experiences that convert and build loyalty.
Bex Postlethwaite
Google Cloud – Industry Manager
TRACK 2

Panel – How to navigate the increasingly complex landscape of cross-border commerce
Cross-border commerce is an aspect of shipping that never seems to get any easier. With the current climate, we expect to see a more complex landscape, with both old and new challenges in abundance. That's why this session will focus on offering practical advice on how you can face these challenges and continue to expand your operations.
Max O'Brien
Regional Sales Director
David Randall
VP of Carriers
TRACK 3

The rising popularity of recommerce and its impact
Recommerce is currently booming. People are becoming more open to buying used goods and marketplaces such as eBay and Depop are prime examples of this thriving industry. Plus, there's the sustainability factor, as retail is one of the biggest contributors to waste on our planet. This session will measure the impact of recommerce as well as offer insight into the potential benefits to businesses who are considering entering the recommerce realm.
Katie Searles
Editor of DeliveryX and Internet Retailing
Neil McLauchlan
Director UK Shipping and Logistics
Torrin Balsollier
Head of Seller Acquisition
TRACK 4

Session hosted by Amazon
THE FUTURE OF ECOMMERCE
14:00 – 14:45
Keynote speaker – The rapid evolution of AI and how it will impact ecommerce
There's no doubt you've heard about AI, its role in modern-day society, and the potential role it will play in the future. Our keynote speaker will shed light on AI, its rapid evolution, and the implications it has for ecommerce and delivery experiences.
Nina Schick
Author, Generative AI Expert, Founder of Tamang Ventures
14:45 – 15:30
Panel – Discussing the risks AI poses and opportunities it offers
We'll bring together a variety of experts to discuss the topics touched on by the keynote speaker and expand on both the risks AI poses and the opportunities it offers.
Howe Gu
Managing Director, EMEA Region
Murvah Iqbal
Co-founder and CEO
SJ Grabiec
Head of CX & Fraud
Kirti Lalwani
Senior Director of Engineering
14:30-15:00
Online Shoppers Aren't Just Looking for Fast and Reliable Ways to Get What They Need. They Demand It!
Caroline Varga
Head of Uber Direct, UK & Ireland
15:00 – 15:30
How using conversational AI through WhatsApp is both a vitamin and a pill for the post purchase experience
15:30 – 16:00
Afternoon Coffee Break – Exhibition Hall
Afternoon Plenary – Ballroom
16:00 – 16:45
Futureproofing your operations to meet changes in consumer demands
The session will focus on the various strategies and innovations mentioned throughout the day and explain how they can be used to futureproof your operations. Consumer demands are constantly changing and we want you to feel confident that you have the insights needed to adapt and grow your business.
17:00 – 18:30
Exhibition Hall Drinks Reception